Alumni Spotlight
Aimee Young, '23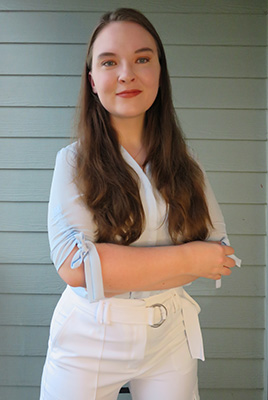 Client Program Manager
Forage
"I chose the MSAEPA program because it focuses on developing highly valued skills in the job market - analysis, python programming, R Studio. It took the intuition-based training I received in my bachelors program and combined it with practical and applicable skills I could use immediately. My MSAEPA degree is already benefiting me at my current job because I'm now referred to as the technical or analytical expert on our team. As an online student, I was worried that I would miss out on the social benefits that come with being in school and around like minded people - that turned out to not be an issue. I made the effort to go to office hours and chat with my professors and the group projects actually helped me meet people that I'm sure I'll be friends with for a long time. The best part was showing up in Grand Forks, North Dakota to walk for graduation and meeting classmates in person. Even being an online student, there's a real sense of camaraderie among professors and classmates. It made me feel like I was part of something and I'm proud to be a UND alumna."
Kenneth Cowles, '23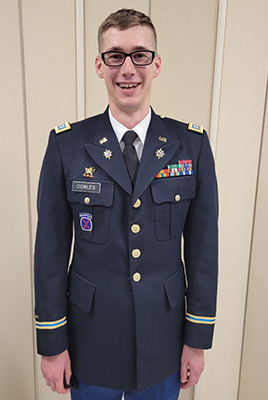 Research Assistant
Opportunity & Inclusive Growth Institute at the Minneapolis Federal Reserve
"I had fantastic experiences in the program. I chose the MSAEPA at UND after looking at the specific coursework. It was data and econometrics intensive, much more so than other programs, and I felt that these types of courses would set me up for success after the completion of the degree. I can honestly say that after every course I learned something that I felt I could apply to the real world. I had a chance to build connections with my peers which later helped me secure the position I have today. Most of all, I had the opportunity to receive one-on-one mentorship from UND faculty who were wholeheartedly invested in my wellbeing and success. The MSAEPA program helped me set conditions to meet my professional goals. This was possible not only because of the curriculum that the MSAEPA offered, but most of all because of the mentorship I received from my professors."
Adeyinka John, '22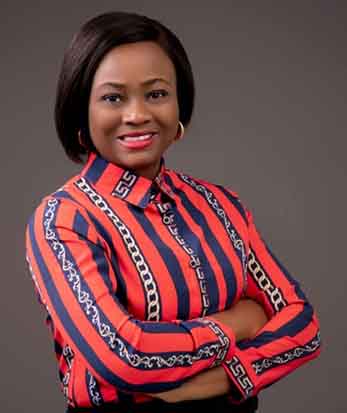 Deputy Head of Research, Innovation, Strategy, Results, Measurement, Impact and Sustainability
NIRSAL PLC.
"I chose UND's MSAEPA program, first, for the applied nature of instruction, teaching and learning. I wanted a master's degree that would build my capacity to apply sound economic principles, economic theories, and econometrics to real world problems both in my current and future roles. I also wanted a reputable, quality and engaging online program that would enable me achieve my academic goal. The UND MSAEPA Program offered this. I found the program design and mode of instruction to be highly functional, practical, and value driven. In my experience, course content and coverage were as broad, deep, and relevant as required. Instructors showed the right balance of professionalism, knowledgeability, firmness, and supportiveness, and despite being an international student the warmth of the school community was palpable. I sure had a great experience on the UND MSAEPA program."
Nipa Akter, '20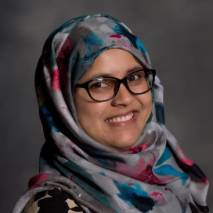 Research Data Analyst II
The Department of FI$Cal (Financial Information System for California)
"The MSAEPA degree helped me in developing my analytical and problem-solving skills. The data analytics expertise obtained from the courses played a significant role in landing a career at the California state department. The courses taught in this program helped me learn big data analytics, economic research, forecasting, and statistical analysis. The world is moving toward artificial intelligence and big data, and both private and government agencies are looking for employees who know coding and statistical programming. The projects and assignments on real-world datasets, complex research design, advanced statistical methods, and statistical software packages were the most beneficial for obtaining my current job. Moreover, the professors, instructors, and other staffs were very kind, cooperative, and resourceful. Interaction with them was so easy that I could ask any questions and get feedback on anything. They always assisted me wholeheartedly from the beginning to the end of my time in the MSAEPA program."
Richard Bailey, '18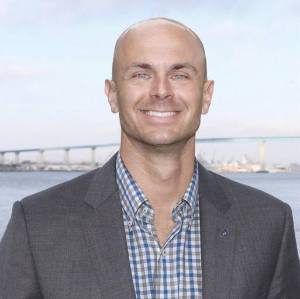 Mayor of Coronado, Calif.
"The MS program teaches you how to analyze data using statistical methods to answer and better understand real-world problems. As a policymaker, I am constantly reading reports and evaluating proposals, from building a new rail line to paying down future liabilities. Being able to critically evaluate each proposal, the methodology used, and the data behind the proposal, helps me make the best decisions for the people I represent. The MS program has made me a more well-rounded policymaker."
Patrick Mobley, '14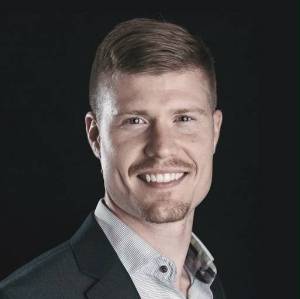 U.S. Air Force Veteran

Data Scientist for C.H. Robinson
"I completed my MS degree while serving in the U.S. Air Force as an operations officer. This program taught me the skills that enabled my smooth transition to a field unrelated to my military experience. I leveraged my MS thesis to assure Allina Health, a Midwest hospital system, of their investment to hire me as a research data analyst. I have continued to push myself and have learned much since transitioning from the military. I now work at Honeywell as a data scientist and attribute much of the opportunity to the foundation laid with the MS program."
Allyson Thompson, '11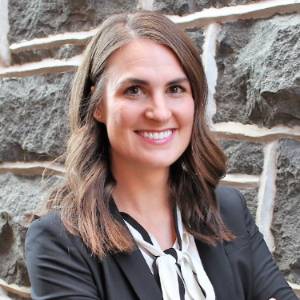 Project Manager for CapTech Consulting
"The MS program not only allowed me to develop and refine my technical skills, but also helped me develop additional skills related to communication, research, and data management. A strong quality of the program is the presentation and technical writing requirements built into the coursework expectations. A large part of what I do as a consultant consists of documenting and presenting very technical results to various types of stakeholders who have varying levels of technical understanding. The experiences I gained through presenting technical results to my peers, as well as defending my graduate thesis to a committee, allowed me to understand the importance of being able to effectively communicate and respond to questions on the spot."