Accreditations
Nistler College of Business & Public Administration ranks in the top 5% in the world!
In addition to quality learning, we must maintain a high level of academic standards. There are only 840 institutions in the world with business schools accredited by AACSB International (The Association to Advance Collegiate Schools of Business).
AACSB International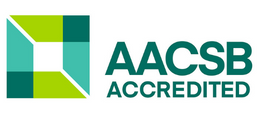 The Nistler CoBPA is accredited by AACSB International which meets 9 AACSB educational standards. An endorsement of the Nistler CoBPA means the college has highly qualified faculty, as well as demonstrated a commitment to continuous improvement and keeping curriculum responsive to meet the needs of business.
AACSB Accredited Degrees
NASPAA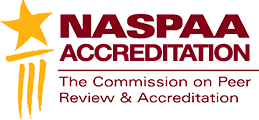 The Nistler CoBPA is accredited by the National Association of Schools of Public Affairs and Administration (NASPAA). The mission is to ensure excellence in education and training for public service and to promote the ideal of public service. The NASPAA Standards are the quality benchmark used by graduate public service programs around the world. NASPAA's accreditation process is mission-based and driven by public service values.
NASPAA Accredited Degree
We use cookies on this site to enhance your user experience.
By clicking any link on this page you are giving your consent for us to set cookies, Privacy Information.