Farruzah Hutchison Takes on a Summer Adventure at Medora
Senior Accounting and HR Management major gains valuable internship and life-changing experiences in the North Dakota Badlands that connect her around the world.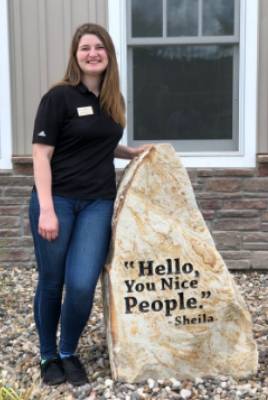 Farruzah Hutchison is a great example of the motivated and exceptional students at the UND Nistler College of Business & Public Administration. As a senior majoring in Accounting and HR Management, Hutchison was already actively applying for numerous summer internship experiences in December with a specific goal of attaining a summer internship in HR.
Through the support of Kathy Lund, Director of the Pancratz Career Development Center at the UND Nistler College of Business & Public Administration, Hutchison was able to learn about Handshake which is a tool to search internship and employment opportunities.
"Kathy is always helpful and inspiring, and the Pancratz Center has helped me with practice interviews, my resume, and so much more," says Hutchison.
Growing up in Grand Forks, ND, and then deciding to attend to the University of North Dakota has kept Hutchison close to home. Taking this internship adventure in Medora has given her the opportunity to explore another geographical area and a different major. Hutchison is also finding out that she is able to learn a lot more than just industry skills. "I feel like I am almost able to learn more about myself," Hutchison says.
Hutchison previously worked as an intern on the UND campus in the area of Internal Auditing and has enjoyed that experience. This summer she knew she wanted to seek an internship that was more focused on the HR side to experience another area of business. "I enjoy both, and I think it's a good combination," says Hutchison.
Since this is Hutchison's first time working 40 hours a week she jokingly says, "I don't know how you guys do this." Although it's been a busy summer, Hutchison describes her internship to be somewhat like a "mini-vacation while you work" because of the beauty that living in Medora offers.
As an HR Intern Hutchison works on a mid-sized team with other HR professionals. With such a large influx of seasonal employees Hutchison said that she is able to have a lot of unique experiences working with international students and various types of student visas and sponsorships. Each year Medora has over 350+ seasonal employees move into the town to create the magic that happens at this iconic tourist destination.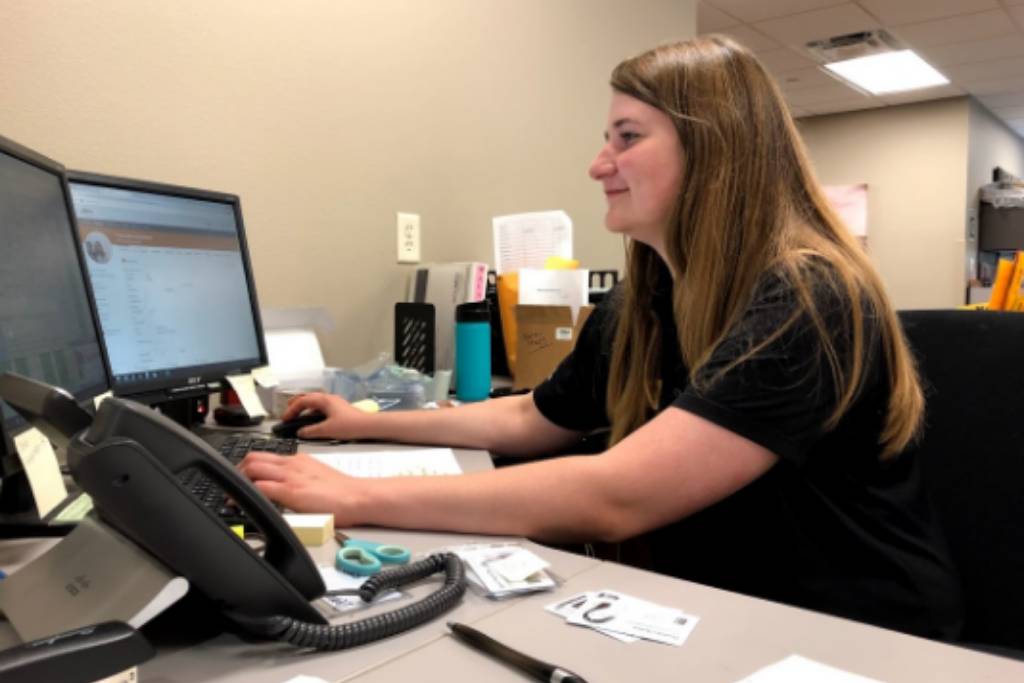 "The best thing I have felt so far is the people around me," says Hutchison, "This is a very happy place." With so many employees from all around the world, Hutchison is excited about meeting new people and how the company brings so many different cultures together. Hutchison says the team is like one big giant family and she has met new friends and co-workers from all over the world including Romania, Bulgaria, and Malaysia.
"Medora is an incredible place to meet and work with people from around the world. The unique experience this internship provides will set Farruzah apart when she is applying for jobs," says Kathy Lund, Director of the Pancratz Career Development Center at the UND Nistler College of Business & Public Administration.
Of course while in Medora for the summer Hutchison is able to partake in many of the exciting activities such as attending the Medora Musical, going on hikes, and exploring new things around the town. "For anyone considering looking for an internship this is a place I would recommend," says Hutchison.
With several hundred thousand travelers throughout the summer, Medora is a great place to work and explore with the tremendous internship and employment opportunities that provide students with the opportunity to learn about the tourism industry, network with people all over the nation and the world, and gain valuable lessons in leadership from the excellent management team.