MBA Alumni Spotlight
The University of North Dakota's Master of Business Administration program is proud to have over 1,400 alumni who are leaders in every kind of business and industry world-wide. Our graduates lead companies, serve as elected officials, serve on board of directors, and contribute their time and talent to the Armed Forces. Below are a few of our notable alumni.
Rebecca Ruch, '23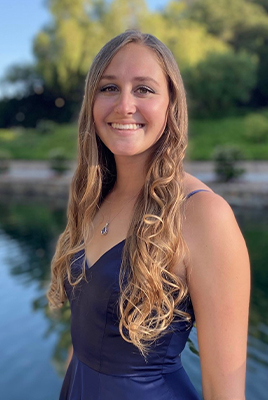 Software Engineer Supervisor at General Atomics Aeronautical Systems, Inc.
"I chose the UND MBA program because I wanted to gain experience within management in order to pursue the management track at my company, General Atomics ASI. UND provided a program that worked with my schedule where I was able to continue to work full time. Additionally, the UND MBA program has great scores on quality of education while maintaining an affordable tuition rate. I was able to connect with students all over the country (and even the world). The faculty at UND were super helpful in assisting me to further my career through helping me to understand and implement management concepts and techniques. Even the UND staff were super friendly and always available if I needed anything. The tools and concepts I learned through my online UND MBA courses have helped me to pursue a career in leadership and develop highly effective teams."
Captain Joshua Swartzman, '22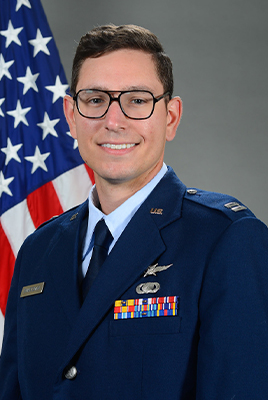 Program Manager of Advanced Electronic Warfare Systems for the United States Air Force
"My experience with the UND MBA program was outstanding! My professors were passionate, engaging, and flexible. My peers were bright, interesting, and kind. It was a very collaborative and motivating environment to learn in. Nearly all course content was tied back to real-world application. I was also drawn to UND's fully synchronous instruction model which allows for real-time, virtual interaction with professors and peers. This was particularly important to me. My UND MBA has provided me a range of benefits to enhance my professional success. Namely, my researching, analytical, and composition skills are sharpened thanks to my MBA coursework. Additionally, my classroom experiences exposed me to a bevy of professionals from a range of disciplines and industries. These interactions not only informed new ways of thinking, but also offered perspective on the vastness of opportunity in business."
Abigail Olker, '22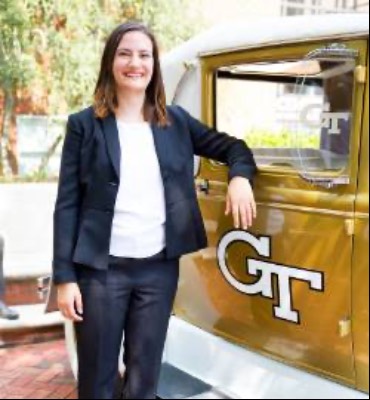 Mechanical Engineer at Loram Maintenance of Way
"I work for a railroad maintenance company that creates machines that repair the railroad. My current position supports our machines that are already out operating in the field. I do this by making updates to parts and running tests to analyze solutions to problems. I chose UND because it's a great school at a great price. My time at UND has been extremely positive. The classes are great while working full time and I really enjoy the combination of in-class and online student classrooms because it's a much more interactive setting. My UND MBA will benefit me in the future because it will help me develop the skills I need in order to succeed in my future career path. I've learned so much already and know that what I learn will help me throughout the rest of my career."
Ben Williams, '22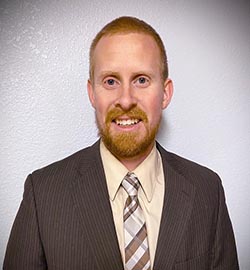 Senior Engineer at WFW Engineers
"The UND MBA program offered the flexibility I needed to still be able to work. Being able to attend a local college with a program that was built for the working professional at a price that is affordable was exactly what I was looking for. The classes I have attended have challenged the way I think about management and have provided practical ways I can improve how I work and interact with my colleagues. The professors have been outstanding: they are very knowledgeable in their fields and have been able to communicate in ways that encourage learning and critical thinking. As a working professional, I have already seen the benefits of the MBA program. I have been able to take what I have learned in class at night and apply it to work the very next day.
Katy Motsinger, '22
Community Resource Director at Children's Attention Home
"As part of my job, I oversee all of the fundraising, marketing, and community engagement efforts for the Home. I work with a team with three (Volunteer Coordinator, Outreach Coordinator, Community Resource Assistant) to engage our community with the Home's mission to provide a safe and nurturing home for abused and neglected children. I had been looking for an affordable program that connected the business and public administration schools, allowing for integrated learning between the two disciplines. When I was unable to find this program locally where I could attend class in person, I began searching for online options that provided an engaging class environment and UND's live online classes have been a great fit. I have enjoyed my classes tremendously so far and it's rewarding to see what I'm learning in class apply directly to my work day to day. I have enjoyed the interaction with my classmates, the professionalism and culture the professors create in the hybrid class environments, and the convenience of the online program. I believe UND's program crossover between business and public administration will give me the foundation across disciplines to more effectively tackle and find solutions to social problems we face today."
Zachary Serebin, '20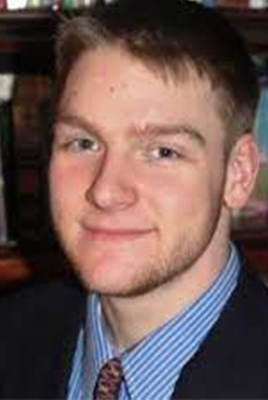 Manufacturing Engineer for Bobcat Company
"I chose the UND MBA program for several reasons. First, I had already had a great experience at UND through my engineering undergraduate program. I knew that UND provides a world class education, while simultaneously making students feel welcome, and definitely not like a number. The other reason I chose UND was because of the strength of its online program. I was an on-campus student for my undergraduate program, but I knew that I would be a distance learner for my MBA. I was exposed to the resources available to online students while completing my undergraduate program, and I believed that UND had a lot of experience in delivering a quality education to all students, regardless of distance."
"I had a very positive experience in the UND MBA program. I felt that the professors in the program did a great job of being available to students, and were effective while teaching remotely, as I was an online student. I visited campus several times when I was representing my company at career fairs, and I was able to visit in person with many of the professors and my advisor. I had an exceptional advisor who was available and happy to help me plan my program and get signed up for the right courses. As a distance student I was initially concerned that I would have trouble navigating my way through the program, but my advisor did a great job of helping me understand all of the program requirements."
Dana Keckler, '19
Reporting Business Analyst for Marathon Petroleum Corporation
"I wanted to earn my degree at an accredited, affordable, and respected university. I chose the UND MBA program because I liked how the program held a live class one night a week. This helped me keep up with the weekly assignments and studying so I didn't keep procrastinating during the whole semester. This online program also allowed me to continue working full-time during the day while focusing on my studies in the evenings. My classmates and professors were all very welcoming and kind during each course. The professors understand that we have families and full time jobs that may require us to work late or travel and are very flexible with our busy schedules."
"Earning my Masters of Business Administration (MBA) at the University of North Dakota was a personal goal for myself that I always wanted to achieve. Upon graduating, I was hired into Marathon Petroleum Corporation, which is the company that I always wanted to work for. I am responsible for the maintenance and creation of Business Intelligence reports for the Accounting department. It is important for me to understand the company financial data to ensure the reports are accurate. I believe my MBA gave me a competitive advantage over other applicants who have only earned their bachelor's degree."
Jeremy Nere, '17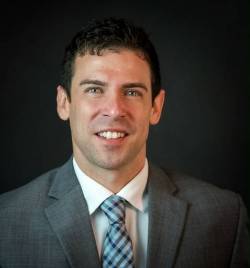 Director of Admissions for the University of Wisconsin-Superior
"I was seeking a strong, AACSB accredited program that was affordable, convenient, and hybrid. I wanted to make sure that regular, live interactions with fellow students and faculty were a central part of the program. UND's MBA program matched all of those areas.
"This program is an excellent fit for a student who wants a highly interactive, challenging MBA program. You will learn as much from the faculty, case studies, and curriculum as you will from other students in the program with varying educational and work experiences."
Cami Bennett, '17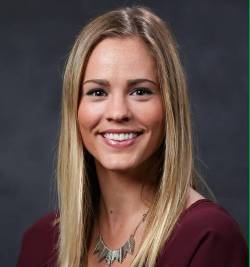 Senior Graphic Designer for the Oakland Raiders
"I chose the UND MBA program because I love UND and because of the program's prestige. As a Junior Graphic Designer, I elevate the strong Raider brand by communicating to fans at every visual touch point through web, social, logos, stadium signage, etc.
"The UND MBA program helped me stand out amongst the rest of the applicants as the Raiders knew that if I could handle grad school while working full-time, I could handle anything that they throw at me."
Bennett, who also earned her bachelor's degree in marketing from UND, has been Raiding the Design World, proving why she is a Leader in Action from UND.
Nathan Adams, '16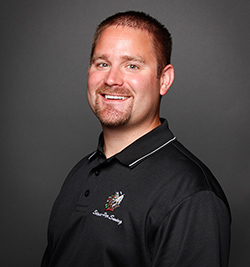 Customer Success Account Manager for Microsoft
"I believe I have countless career opportunities thanks in part to my MBA. The program has changed the way in which I think and approach problems. I am more analytical, better informed, and ask pertinent questions. The MBA program at UND had a good mix of required versus elective courses; the required courses were extremely relevant and I was able to find elective courses that appealed to my personal career goals. One of the courses focused on Board of Director leadership. Throughout the course, we heard from several UND alumni who were C-level executives at well-known corporations. Their insights remain some of the best advice I've ever received, and their participation proved how far a degree from UND can advance you. Furthermore, the lessons learned from that class prepared me to be an effective member on the Board of Directors for Community Health Services, Inc (CHSI)."
"I began my MBA after working full-time for six years. I immediately noticed several differences between MBA classes and my undergraduate classes. For starters, the MBA classes contained less lecture and memorization and were focused on group discussion, debate, and mastering concepts. I am thankful to have had real-world business experiences to reflect upon during the MBA program, and it was also interesting to hear the insights my peers shared from their own careers. I would absolutely recommend an MBA from UND to anyone considering it. Personally, this degree has become more than a resume-builder – I am better able to perform my job thanks to the skills I gained from this program."
Tyler Eiken, '15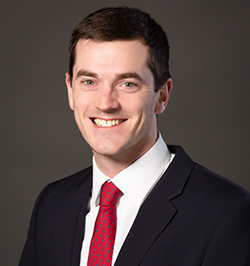 Director of Finance for Kilbourne Group
"I originally chose UND for my undergraduate degree because I thought it could be the right mix of educational opportunity, school size, and high caliber people (students and faculty). I chose to stay at UND for the MBA program because I found each of those things to be true. I had a built-in level of comfort with the business school/university and knew the program would challenge me."
"The other component of my experience that stood out to me was the opportunity to work with other MBA students with diverse professional backgrounds. With the online component, there was also geographic diversification – I remember a classmate would log on from Norway for classes. Obtaining my MBA degree from UND helped open doors for me that otherwise likely would not have been available."
Andrew Germain, '15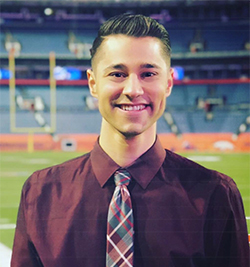 Program Analyst for the United States Department of Justice – Office of the Inspector General
"My graduate degree has definitely helped me in my career. First, having a graduate degree started me on a path that was more advanced than someone without a graduate degree. I was able to have more responsibility and better compensation earlier on in my career. Additionally, the overall strategic focus of UND's MBA program has helped me see the big picture on a lot of my projects, which is not always an easy thing to do in government work. Having a high-level, comprehensive view of how organizations operate has helped me in my leadership abilities during my career. I believe that many of these skills were fostered during my time at UND. I was also fortunate enough to take an elective during my MBA that focused on the intersection of government and politics with business, which was extraordinarily beneficial to my current role and interests."
"Of the many strong qualities of the MBA program at UND, I think the ability of the staff and students to be flexible, open-minded, and career focused is most important. Having been both an on campus student, as well as a distance learner, I felt that the interaction between the students and professors was very consistent across both methods of education."