MPA Alumni Spotlight
The University of North Dakota's Master of Public Administration program is proud to have more than 340 alumni. Our graduates hold a variety of positions in the government, private, and non-profit sectors. Below are a few of our notable alumni.
James Vallejos, '23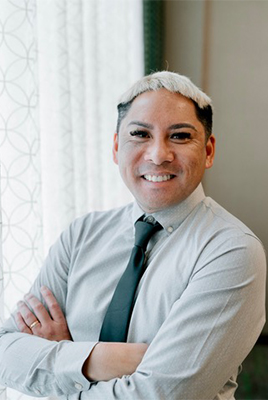 Associate Director of Philanthropy and Community Affairs role at PATH (People Assisting The Homeless)
"I chose the UND MPA program because I was able to continue working in my full-time role in philanthropy. The program gave me the flexibility needed to pursue higher education at my own pace. As a distance student, I worried that I might feel disconnected from my peers, yet my advisor and professors were welcoming and incredibly responsive throughout my education journey, which allowed me to feel connected with my colleagues, MPA program, and UND. The class project for the Program Evaluation course allowed us to choose a program of our choice to evaluate, and since I worked in philanthropy, I selected one of the fundraising programs at my current organization. I enjoyed analyzing its effectiveness and gaining new insights into how to improve it. The MPA Capstone allowed me to put into action what I learned throughout the program and apply them to case study assignments. Additionally, the Pandemic Crisis Management Simulation game was interesting and relevant to the decisions public leaders must make during a public health crisis. The MPA degree has provided me with the knowledge and skills needed to be a more effective fundraiser and public affairs leader."
Anna Roaldson, '23
Unified Champion Schools Director at Special Olympics ND
"I chose the Accelerated Master of Public Administration (MPA) program because I wanted more educational experience learning how to become an effective administrator. Not only do students get to learn from top-notch faculty and staff, but we are also placed in an environment that allows students to learn from one another. I enrolled in the Accelerated MPA program, while I was still completing my undergraduate degrees, but there are also students in the MPA program who come with years of experience and have dealt with the lecture topics that are up for discussion. Thus, I have found that class discussions are often my favorite portions of the MPA courses, since I am able to learn from my peers who have more experience. Yet, those same peers have also often appreciated the insight that the recent college graduates have brought to class discussions. The learning is very much reciprocated within the MPA program. The MPA program is helping to provide me with the knowledge, skills, and abilities that will help make me successful within the workforce. It has helped me reflect on my own personal and career goals and opened many doors that may not have been there if I had not chosen to pursue this degree."
Joshua Tetzlaff, '20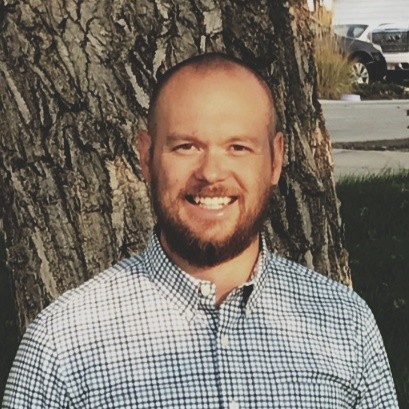 City Administrator for the City of New Prague, Minnesota
"I chose the UND MPA Program because of the flexibly. I was able to maintain a full-time job, raise a family, and go to school as a pace that worked for me. I loved the program. I enjoyed sitting in class and interacting with my fellow students through Zoom as if I was in class. It was an enjoyable experience. My favorite course was probably Problems in State and Local Government. Part of the reason I wanted to get into government administration was to help my local community and when the people who are hired to help are having problems, that affects their ability to improve day to day life. This course was an excellent semester-long discussion on what problems exist and how we may be able to alleviate some of those problems."
"My MPA degree has been extremely beneficial. Not only in opening doors to jobs that would not have considered my application otherwise, but also in helping once I held those jobs to be able to perform at a high level. Getting my MPA degree from UND was a great decision."
Tessi Ross, '14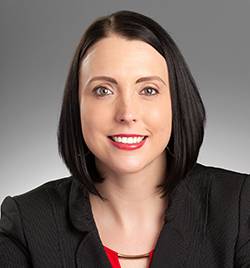 Quality Manager at Allina Health
"The Master of Public Administration Program and Health Administration Track provided me the additional knowledge about public policy, budgeting, economics, and government to better understand the current state of the healthcare industry and national challenges. As a bachelors prepared Registered Nurse, this program significantly expanded my knowledge to be more adequately prepared to understand and speak to the role of government and public policy in the healthcare industry."
"This is an excellent program for anyone in the healthcare industry to advance their knowledge and obtain an advanced degree in preparation to become a public policy or non-profit organizational leader."