Accounting Hall of Fame
Recognizing individuals for outstanding career accomplishments and service contributions to the Department of Accountancy, the University of North Dakota and society.
2023 Accounting Hall of Fame Inductees
Jon Friese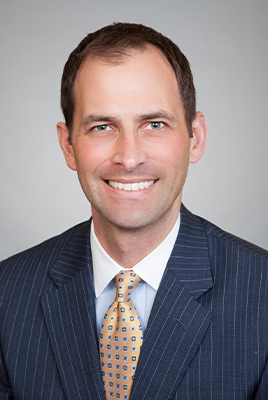 Jon was raised in the small farming community of Glasgow, Montanan before moving to Grand Forks to attend the University of North Dakota. He received his bachelor's degree in accounting in 1996 and joined the audit practice of PricewaterhouseCoopers LLP ("PwC") in Minneapolis.
Jon has since been with PwC for over 26 years, including making partner in 2009. He has spent most of his career in the firm's Minneapolis office, however, he also worked for six years in its Los Angeles office and two years in its National Accounting Office near New York City.
Throughout his career, Jon's Clients have included multinational and domestic companies, both public and privately held. Much of his focus has been with businesses in the manufacturing, agribusiness, and private equity sectors. Jon currently leads PwC's Minneapolis practice that focuses on serving large private companies, and has advised on numerous acquisitions, divestitures, and public equity and debt offerings.
The accounting program at UND is very important to Jon, and he serves as PwC's lead relationship partner with the university. He has frequently visited campus to meet with the faculty and recruit students to join PwC. Jon has hired dozens of UND accounting graduates to PwC over the years.
Jon is very active in giving back to the community and has focused his efforts with entities that help families and children in need. He spent nine years as a board member of Bridging, which is a non-profit organization whose mission is to provide families transitioning out of homelessness with quality furniture and household goods to help them pursue housing stability.
Jon has also been heavily involved in developing and implementing PwC's Minneapolis office strategy for community involvement. He has lead numerous office-wide volunteer activities, including an event attended by nearly 250 PwC employees that won an award from the Greater Twin Cities United Way for Best Caring Connection Project.
Jon has been married to Alison (Nesemeier) for over 20 years. Alison obtained an education degree from UND and was an elementary teacher prior to the birth of their three children - Henry (17), Charlie (15), and Evelyn (12). The Friese family resides in Maple Grove, Minnesota.
Joan McCusker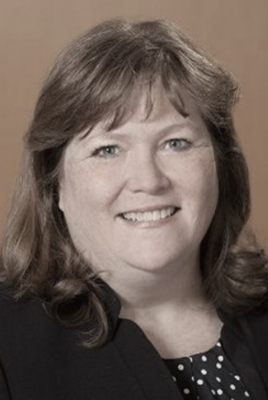 Joan McCusker is the Executive Vice President of Operations and Corporate Strategy for Blue Cross Blue Shield of North Dakota. She also serves as a board member for Starion Bank, Learn to Live, and Northern Lights Council, BSA.
Joan Returned to North Dakota six years ago from Minneapolis-St. Paul, where she held several senior leadership positions, including Chief Financial Officer at the Amherst H. Wilder Foundation and at Lawrence Merchandising Services. Prior to that, she had a more than 20 year career with Alliant Techsystems, Inc. (previously a part of Honeywell), serving in a variety of senior management positions in Corporate Accounting and Finance, Human Resources, Compliance and Ethics, and Information Technology.
Joan grew up on a farm near Crosby, ND. She graduated with an accounting degree from Minot State and earned a Master of Accountancy from UND in 1987. She is a Certified Public Accountant (inactive) and is NACD certified in Cybersecurity Oversight. In 2016, Joan was named CFO of the Year by the Minneapolis/St. Paul Business Journal.
Joan and her husband, Joe, currently reside in West Fargo, ND. They have two adult sons, Nathan (Tainá) and Taran, and a grandson, Noah.
Brent Sanford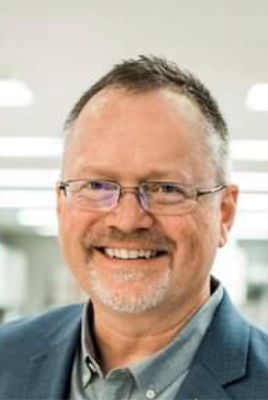 After serving as North Dakota's Lieutenant Governor for seven years, Brent Sanford announced his resignation, effective January 2, 2023, to return to the private sector and spend more time with his family. Brent continues his passion for progress in North Dakota through his newest adventure, Sanford Consulting LLC, assisting orgaizations with innovative workforce and energy solutions.
Doug Burgum chose Brent as his running mate in the 2016 gubernatorial election. The ticket won the election, as well as a second term in 2020. The pair entered office with a state budget crisis and the DAPL pipeline protests, weathered the storm of Covid19, and throughout focused on infrastructure and economic opportunities for the state. In addition to presiding over the State Senate, Brent chaired the State Investment Board, State Water Commission, ND Trade Office, Clean Sustainable Energy Authority, the Northern Plains UAS test site board, and numerous other statutory state boards at Lt. Governor. His accounting background and time in business and local community leadership served him well in the statewide executive office.
Brent was born and raised in Watford City, ND. He graduated summa cum laude from UND, with a bachelor's degree in accounting in 1994. He is a Certified Public Accountant. He worked as an Auditor and Consultant for Eide Bailly LLP from 1994 through 2002 and then became the Chief Financial Officer of Transwest Trucks in Denver. He moved back to Watford City in 2004, taking over his third generation family-run car dealership. He increased sales each of his first 10 years in the business, using unique approaches based on rural economic conditions.
Brent was elected to the Watford City Council in 2006 and became mayor in 2010. Watford City became the fastest growing community in America from 2010-2020. Most of the growth occurred during the incredible early days of the Bakken oil boom from 2010-2014. With Brent's leadership, the community focused on infrastructure investment and community development activity to address the rapid growth, including investing in the historic Main Street area, new retail, new housing, affordable housing, new schools, new community center, new healthcare, new daycare, and new airport investments.
Brent and his wife of 29 years, Sandi, reside in Bismarck. They have three children, Sydney (22), Nick (15), and Erin (12).
John C. Berg Award Recipient
Alison Anderson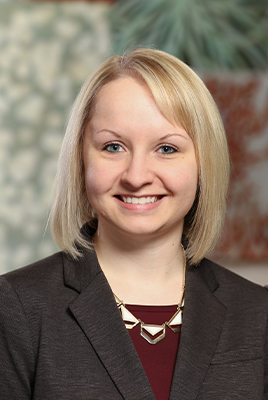 Alison Anderson graduated from UND with a Bachelor of Accountancy, Summa Cum Laude, in December of 2015. She began her career at Deloitte Tax LLP in Minneapolis. While employed full time, Alison also earned a Master of Business Taxation from the University of Minnesota Carlson School of Management in August 2019. Alison is a licensed Certified Public Accountant in Minnesota and North Dakota and a member of the American Institute of Certified Public Accountants.
Alison is a Tax Manager at Deloitte Tax in Minneapolis, with eight years of experience serving a diverse portfolio of public and private companies. With a particular emphasis in accounting for income taxes, Alison also provides tax compliance and tax consulting services to clients of various sizes, structures, and complexities. Alison serves in the primary role of the trusted tax advisor, as well as in the complimentary role of audit team member. She serves as the lead engagement manager for her clients, helping to connect them with the resources available throughout the Deloitte global network.
In addition to client service, Alison holds several designations within the Minneapolis Tax practice at Deloitte. She currently serves as a Tax Accounting Competency Champion, helping to develop and coordinate marketplace strategy to bring opportunities to clients and targets, as well as aiding in the development of marketplace skills for newer professionals. She regularly facilitates local, regional, and national training and serves as a career coach and on-boarding advisor to interns, new hires, and experienced hires. Alison served for three years on the Minneapolis Inclusion Council and for two years on the Minneapolis Well-Being Committee.
Alison's most treasured extracurricular activity is serving on the core campus recruiting team for UND, traveling to campus for various events, including career fairs and networking activities, as well as serving as a regular interviewer of student recruits. You can always count on seeing Alison on campus in the fall and spring during campus recruiting season!
Alison was born and raised in Valley City, ND. She took an elective accounting course at Valley City High School, where she graduated in 2011. It was there she first learned about debits and credits and her appreciation for a balanced journal entry. As a student at UND, Alison took full advantage of opportunities to be involved on campus. She was an officer and member of Beta Alpha Psi and Beta Gamma Sigma, and a member of the Accounting Club. Additionally, Alison took full advantage of the Honors Program and held leadership roles, including Peer Service Mentor and Service Project Coordinator. She was the principal tenor saxophonist in the Wind Ensemble as a freshman.
Sells Award Recipient
Nathan Peasland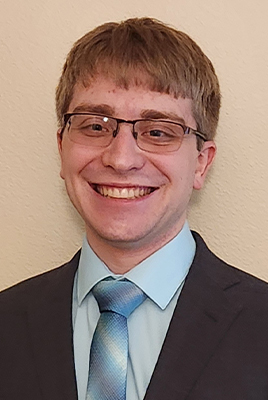 Nathan Peasland is a Grand Forks native and life-long resident. He graduated from the University of North Dakota with a Bachelor of Accountancy degree in December 2021, and a Master of Accountancy degree in December 2022.
Nathan completed the CPA exam in 2022, and he was the recipient of the AICPA's 2022 Elijah Watts Sells Award. To qualify for this award, candidates must pass all parts of the CPA exam in the first attempt with a cumulative average score above 95.5. In 2022, this award was made to only 50 of the nearly 67,000 individuals who sat for the exam.
Nathan is a Senior Accountant at Brady Martz and Associates, focusing on nonprofit clients. Outside of work, Nathan enjoys spending time with his fiancée, Anne (a current UND Accountancy student) and playing the organ at church.
2022 Accounting Hall of Fame Inductees
Founder and Chairman/CEO of the Edgewood Group of Companies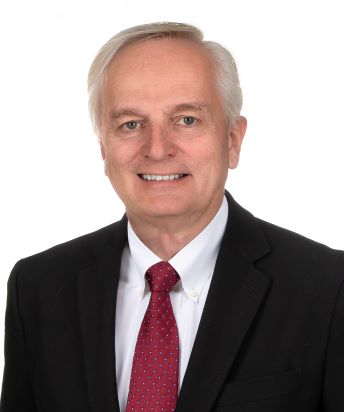 Mr. Gisi (Phil) is the founder and Chairman/CEO of the Edgewood Group of Companies, a diverse group of companies spanning the upper Midwest United States. Edgewood Healthcare is a vertically integrated assisted living and healthcare services company with 64 senior housing facilities with over 4,100 beds in Idaho, Minnesota, Montana, Nebraska, North Dakota, South Dakota and Wyoming. Edgewood Healthcare also provides primary care, home care, therapy services, home health and hospice services across the region. Over the past 30 years, the Edgewood has grown into one of the largest privately held senior housing and home-based healthcare provider in the upper Midwest. Other holdings within Edgewood include air ambulances, hotels, restaurants, event centers, ethanol producers and oil field services in North Dakota and Montana.
Phil is the co-founder and President of Aspire Clinical Intelligence LLC, a dynamic electronic health record that provides clinicians with biometric and diagnostic patient data, artificial intelligence, and treatment alternatives for residents with chronic conditions in assisted living and other home environments.
Phil is the co-founder and board member of Edgewood Real Estate Investment Trust, a $1.7 Billion private REIT with real estate holdings in 15 States, including senior housing, medical office and surgery centers, professional office space and multi-family housing.
Phil is also the founder and Chairman/CEO of Senior Healthcare Innovation Consortium Inc, a non-profit education and scientific research company dedicated to enhancing the quality, safety and cost effectiveness of home-based healthcare services provided to seniors.
Phil was raised on a farm near New Rockford, North Dakota, and is a 1982 graduate of the University of North Dakota with a Bachelor of Science in business administration and accounting. Gisi first served as the CFO for an oil field service and construction company from 1982 to 1985. From 1986 to 1996, Gisi served as the vice president/CFO, and president/CEO for St. Joseph's/UniMed Medical Center, a 200-bed regional hospital in Minot, North Dakota.
Phil's past board experience includes INREIT Properties (now Sterling Multifamily Trust), the East Grand Forks Chamber of Commerce (where Gisi served as chair), and the Alumni Advisory Council of the University of North Dakota College of Business and Public Administration. From 2009 to 2020 Gisi served as a community board member and secretary of Altru Health System of Grand Forks, ND, and from 2009 to 2021 a board member of the University of North Dakota Alumni Association Foundation. Gisi also served on the board of directors of Tulsa, Oklahoma-based Cypress Energy Partners LP (NYSE: "CELP") from 2013 to 2016, during which time the company went public.
Phil continues to be active on local boards including board advisor for Red Trail Energy LLC, an ethanol plant located in Richardton, North Dakota; board member and co-chair for the UND Center for Innovation Foundation in Grand Forks; board member and secretary of Altru Care Flight, an air ambulance service based in Grand Forks; and an advisor to the Dakota Venture Group, a UND student-run venture capital company. Phil and his wife, Patricia, have two children and live in Grand Forks, North Dakota.
Retired Executive Vice President and Chief Financial Officer, Hormel Foods Corporation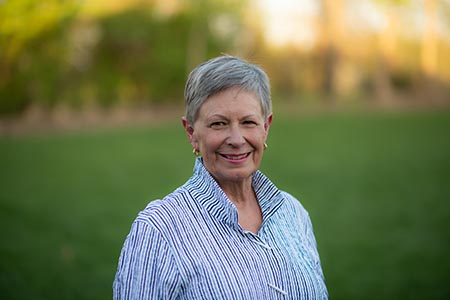 After sixteen years with the company, Jody Feragen retired from her position as executive vice president and chief financial officer for Hormel Foods. In this role, Feragen oversaw all financial areas of Hormel Foods, including accounting, information technology, internal audit, corporate development, strategy, investor relations and treasury.
Feragen joined Hormel Foods in 2000 as treasurer, assuming the title of vice president and treasurer in 2001. She was promoted to vice president of finance and treasurer in 2005 and was named senior vice president and CFO in 2007. She was promoted to executive vice president and CFO in 2010.
Feragen began her professional accounting career at KPMG, and then pursued a career in corporate accounting and finance, including positions at Conwed Corporation, BMC Industries and National Computer Systems prior to joining Hormel Foods.
Feragen currently serves on the boards of Patterson Companies and Graco, Inc. She served for eight years on the University of North Dakota Alumni Association and Found board, chairing it from 2015-2017.
Feragen is a graduate of Deering High School and the University of North Dakota where she earned a Bachelor's of Accounting degree Summa Cum Laude. She earned an MBA at the University of Minnesota and completed the Advanced Management Program at Harvard Business School.
Feragen has been married to fellow UND Accountancy alumnus Duane Feragen for more than 42 years. They have two daughters, Kari Turtinen (Erik) and Kelsey West (Shaun), and four grandchildren, Easton Turtinen, Everly Turtinen, Walter West and Mae West. The Feragens spend winters in Arizona and summers at their home on Shell Lake in Wisconsin. Feragen enjoys.
Retired Managing Partner/CEO, Eide Bailly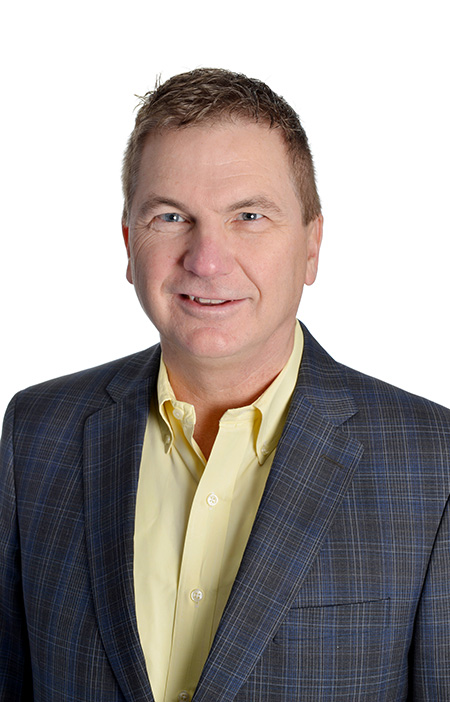 After a forty year career with the firm, Dave Stende retired from Eide Bailly in April 2022. As his career ended, Eide Bailly, a CPA and Business Advisory firm, was the 19th largest firm in the country with over $500 million in revenue and a team of 2,700 people. The firm had 41 offices in 14 states and an office in Mumbi, India.
During his career he served as an audit partner and later held various firm leadership roles including the Partner-In-Charge of the Fargo office, the COO of the firm for seven years and spending his final nine years with the firm as the CEO.
During his tenure as CEO, he oversaw dynamic growth in the firm with revenues growing by 335%. The growth was driving both organically and through acquisitions. A key to organic growth was the diversification of services including areas like technology consulting, data analytics and cyber services, to name a few. In addition, he led the strategy for acquisition growth by acquiring approximately 30 firms during his time as CEO.
The firm is known for its outstanding culture and investment and training of its people. He was focused on maintaining, and continuing to improve, that culture even with the rapid growth. He had a deep commitment to be a "people first' firm.
Dave has been as speaker as various industry meetings and was named one of the top 100 individuals in the profession in 2016. He has served on the board of the Fargo-Moorhead Community Theatre and the Fargo Marathon.
Dave is married to Tonya and has two adult children.
Private Accounting Jaybird Senior Living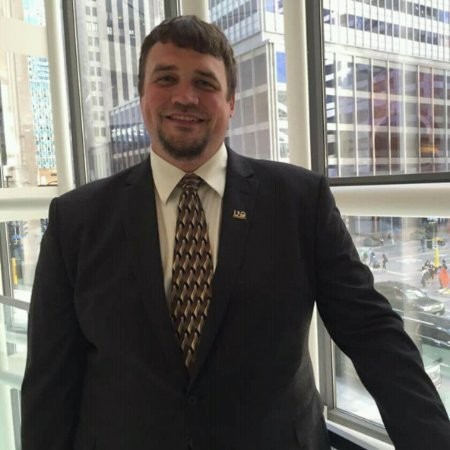 Josh Nelson is a Grand Forks native and 2002 graduate of Red River High School. Both his academic and business careers have followed atypical but purposeful paths that have been influenced by experience and personal relationships.
After completing an Auto Body Repair program at Wyotech, Nelson began working at the Rydell GM Auto-center in Grand Forks. His path to studying business began when friends referred him for some part-time work at Little Caesars. After a year and half of working part-time, Nelson was offered the general manager position, and this was when he decided to go back to school to pursue a business degree. During his second accounting class at UND, Nelson talked to his professor and decided to pursue an accounting major.
As a UND student, Nelson was very involved on campus and got to know many of his professors. Whether participating as a member or supporting activities through part-time work, Nelson was involved with college, university and community activities of every variety. In 2011 he participated in the summer in China program.
Nelson graduated with a Bachelor of Accountancy in 2014 and began working at Oxford Realty in Grand Forks. Following his wife's graduation in 2015 (also with a Bachelor of Accountancy degree), Nelson joined HMS Host as a staff accountant overseeing reporting for restaurants in the MSP Airport. Abi Nadeau, a friend and fellow UND alumnus, encouraged Nelson to make a move into public accounting, and Nelson joined her firm, CLA, in the dealership group.
While working in public accounting, Nelson began pursuing entrepreneurial endeavors with friends, including investing in the launch of Petopia in Grand Forks, a portfolio of residential real estate properties, and Rainbow Laundromat in Minneapolis. Nelson continues to work full-time in private accounting at Jaybird Senior Living, but in the near future he expects to be fully engaged in managing and growing his growing portfolio of entrepreneurial endeavors.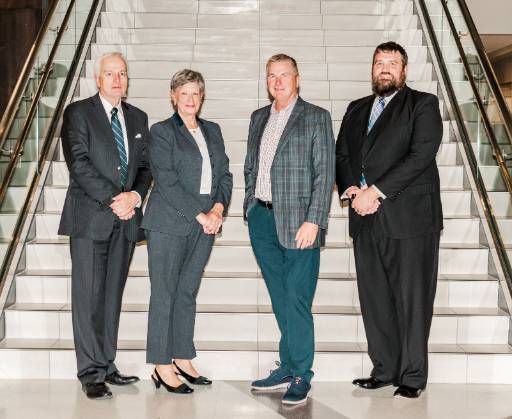 Past Hall of Fame Recipients
John C. Berg
Linda Butts
Thomas Clifford
Dennis E. Dahlen
Wayne Dewald
Merlin Dewing
Jeff Gendreau
Gaylen Ghylin
Randy Hatzenbuhler
Mike Hendrickson
Henry Herr
Stanley Hoistad
Wesley Johnson
R.D. "Kope" Koppenhaver
Paul Korus
Brent Kukla
Ludwik Kulas
Sara Lord
Shirley Martz
R.K. Mautz
Rodney Medalen
Kevin Moug
Werner G. Nistler, Jr.
Richard J. Peters
Darold Rath
Al Royse
Carleen Shilling
Sally J. Smith
Douglas Sobolik
Karen Thingelstad
Jerry Topp
Gerald VandeWalle
Mike Vinyon
Robert Watson
C.J. Whalen
Nancy Zmyslinski