Pancratz Career Development Center
Whether you're a student, alumni, faculty, or employer, we have services that fit your unique needs.
The Pancratz Career Development Center is an integral part of the educational experience for all Nistler College of Business & Public Administration students.
Our staff assists students in discovering and leveraging their strengths to help them define their professional goals and become engaged members of their communities. We do this by providing personalized, progressive professional development, and cultivating mutually beneficial partnerships with employers and alumni.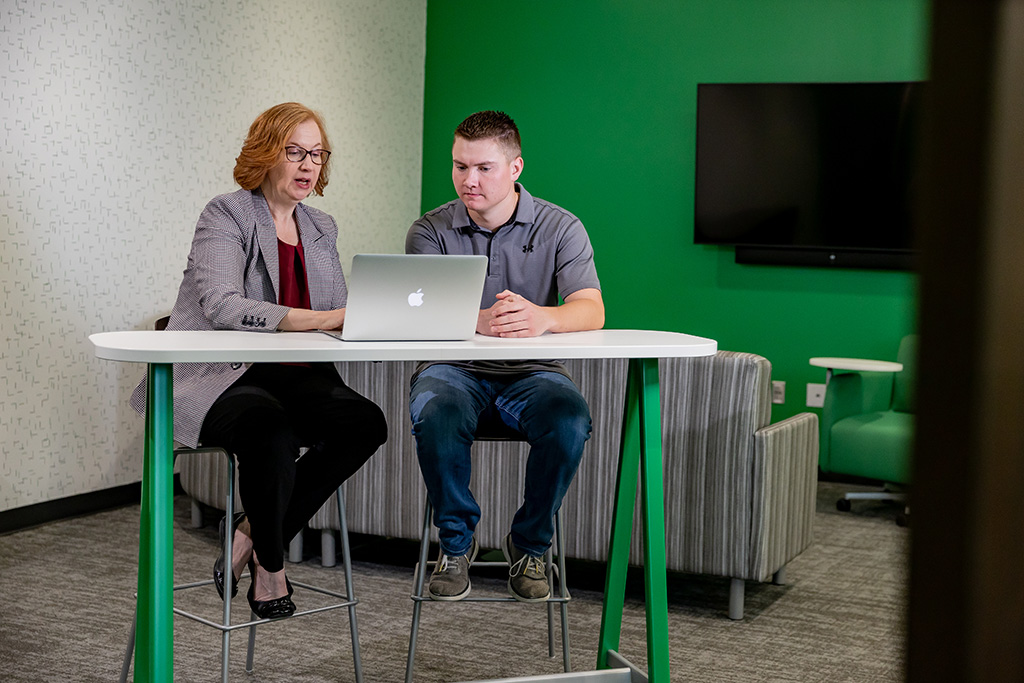 How can we help?
Career Exploration
Career Fair Preparation
Handshake
Nistler CoBPA Major Exploration